International backdrop and Intro to Chinaplas 2023
Setting the Net-zero emission targets for major emitting countries consistent with the Paris Agreement, the sustainable and low-carbon transformation for various industries has entered a comprehensively accelerated era. Accompanying the growth of China's plastics and rubber industries for over 30 years, Chinaplas has become a distinguished meeting and business platform for the whole chain plastic industry, including plastic and rubber recycling.
At present, Chinaplas is the world's leading plastics and rubber trade fair and is also widely recognized by the industry as one of the most influential exhibitions in the world. Its significance is surpassed only by K Fair in Germany, the world's premier plastics and rubber trade fair. Since 1987, CHINAPLAS has gained sustained support from EUROMAP as the Sponsor. In this 32nd consecutive edition, with EUROMAP as the exclusive sponsor, the exhibition will be held from April 17 to 20 at the Shenzhen World Exhibition and Convention Center in China for 4 days.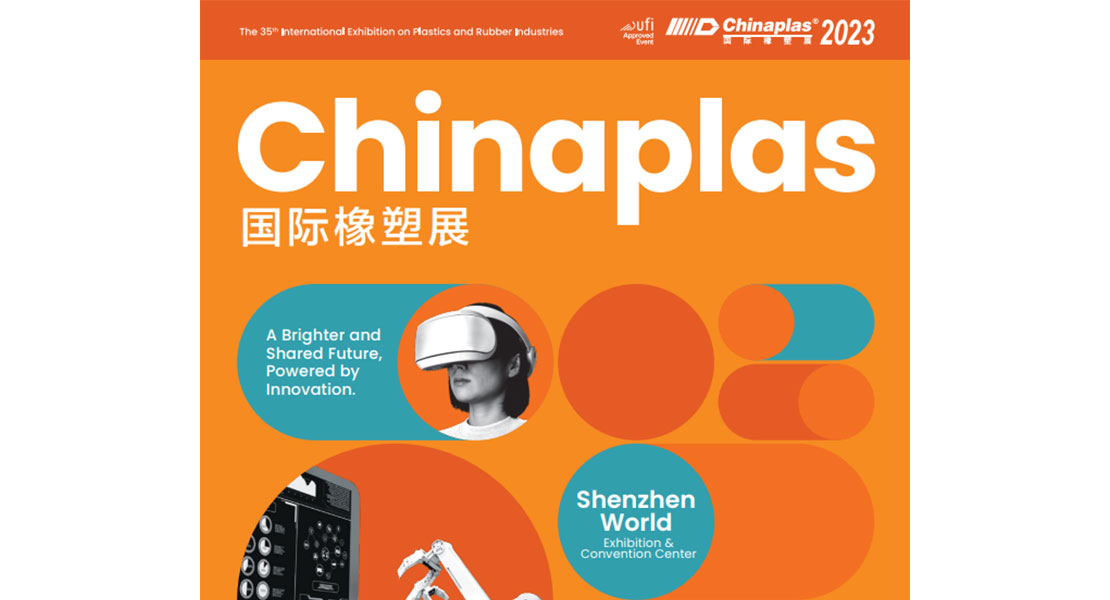 Plastic Recycling Industry and Genox's Solutions
Eco-friendly and sustainable plastics and recycling technology are not only the phenomenal part of this exhibition but for the future economy, environment, and humanity. Plastic recycling is a fast-growing business with great potential. The development focus of the plastics and rubber industry is also trending toward reducing carbon footprint, and improving durability and recyclability.
CHINAPLAS goes hand in hand with the plastics and rubber recycling industry and stays at the cutting edge of market trends. The exhibition has a Recycled Plastics Zone, Recycling Tech Zone, and Innovative Product Zone, focusing on showcasing various recycling solutions, covering recycled particles, recycling technologies and machinery, environmentally friendly finished products, etc.
As China's leading solid waste recycling equipment manufacturing and premium recycling system solution provider, Genox always pays attention to the concurrent obstacles and bottlenecks of recycling rubber and plastics to provide customers with better solutions with continuous improvement techniques and services.
Genox has also proceeded with the concurrent demand for lithium-ion battery recycling and developed a complete line for recycling different types of batteries commonly used in various scenarios. The recycling system includes shredding, solvent drying, air separation, and density separation, and it is capable of sorting the copper, black mass, and aluminum powder at the end of the procedure. These plants were extensively developed and tested, and have been recognized and acknowledged by customers all over the world.
At this exhibition, at Hall 13 / J41 Genox will bring its classic equipment models, recycling systems and newly developed GCV Combo of shredding and granulating integrated processing equipment, GXC series granulators, and BH series large single-shaft shredder, combined with digital technology and automation equipment integration solutions, to show clients and visitors a more intelligent and environmentally friendly set of solutions, inject a steady stream of new impetus into the development of the solid waste recycling industry, and jointly explore the business opportunities in the new epoch of change.
Partnership With LyondellBassel and Win-win Cooperation
As a leading company in the global chemical industry, LyondellBassel will also present at Chinaplas 2023 Hall 17 / L61 to showcase the latest product solutions and technical processes.
At the same time, following the signing of a memorandum of strategic cooperation between Genox and LyondellBassel in October 2022, at 10 a.m. on April 17, at the LyondellBasel booth at Chinaplas 2023, Genox and LyondellBassel will hold a strategic signing ceremony to jointly promote specific implementation goals and landing measures for cooperation, enter a new juncture of collaboration, practice the concept of green manufacturing, and work together to facilitate the opening of a new circular and low-carbon future.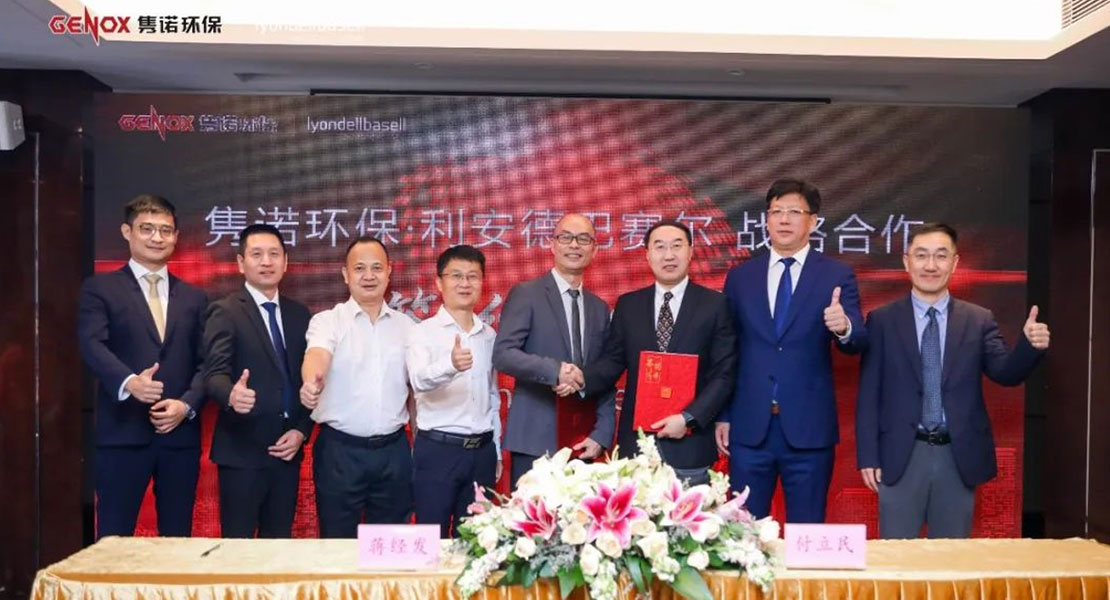 As the world's leading high-end recycling equipment manufacturer and system solution provider for solid waste recycling, Genox will actively develop innovative products and upgrade its service system to respond to the rapid changes in the market and new demand and will showcase new products at this exhibition.
Sources:
https://www.chinaplasonline.com/CPS23/idx/eng/home
https://www.euromap.org/
https://www.lyondellbasell.com/