After the successful co-exhibition on Plast Eurasia in 2022, Genox and its reliable agent Hastek continue the corporation and have recently attended the IFAT Eurasia 2023, the world's largest and leading environmental technology trade fair.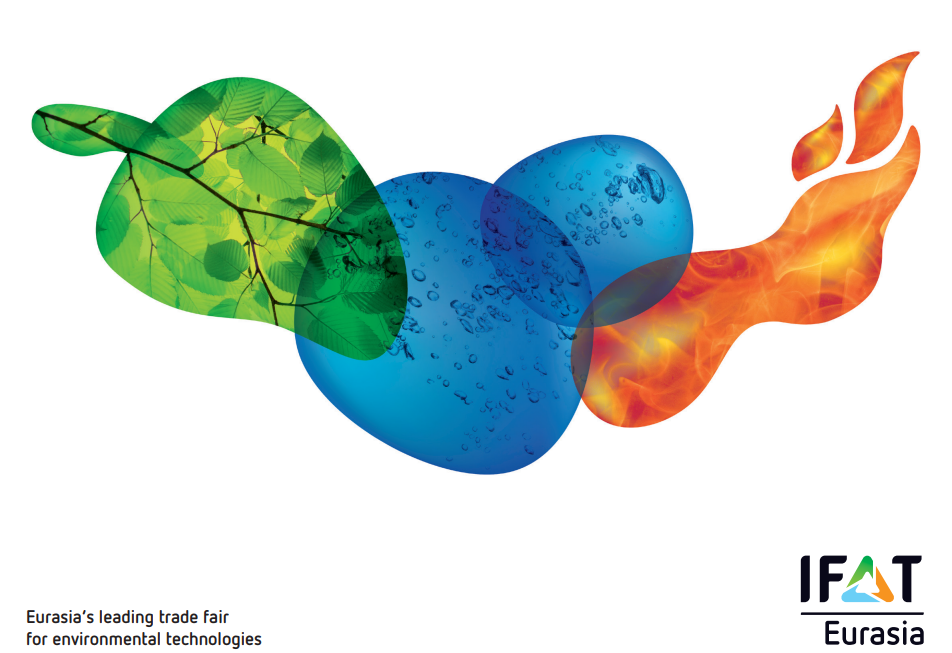 The event took place in Istanbul, Turkey at the end of April, and attracted 9,258 visitors from 63 countries to the Istanbul Expo Center. Genox and Hastek showcased innovative technologies and solutions to visitors from across Europe, Asia, and the Middle East, and the co-exhibition was an enormous success, with both companies attracting a great deal of interest and attention from potential clients and partners.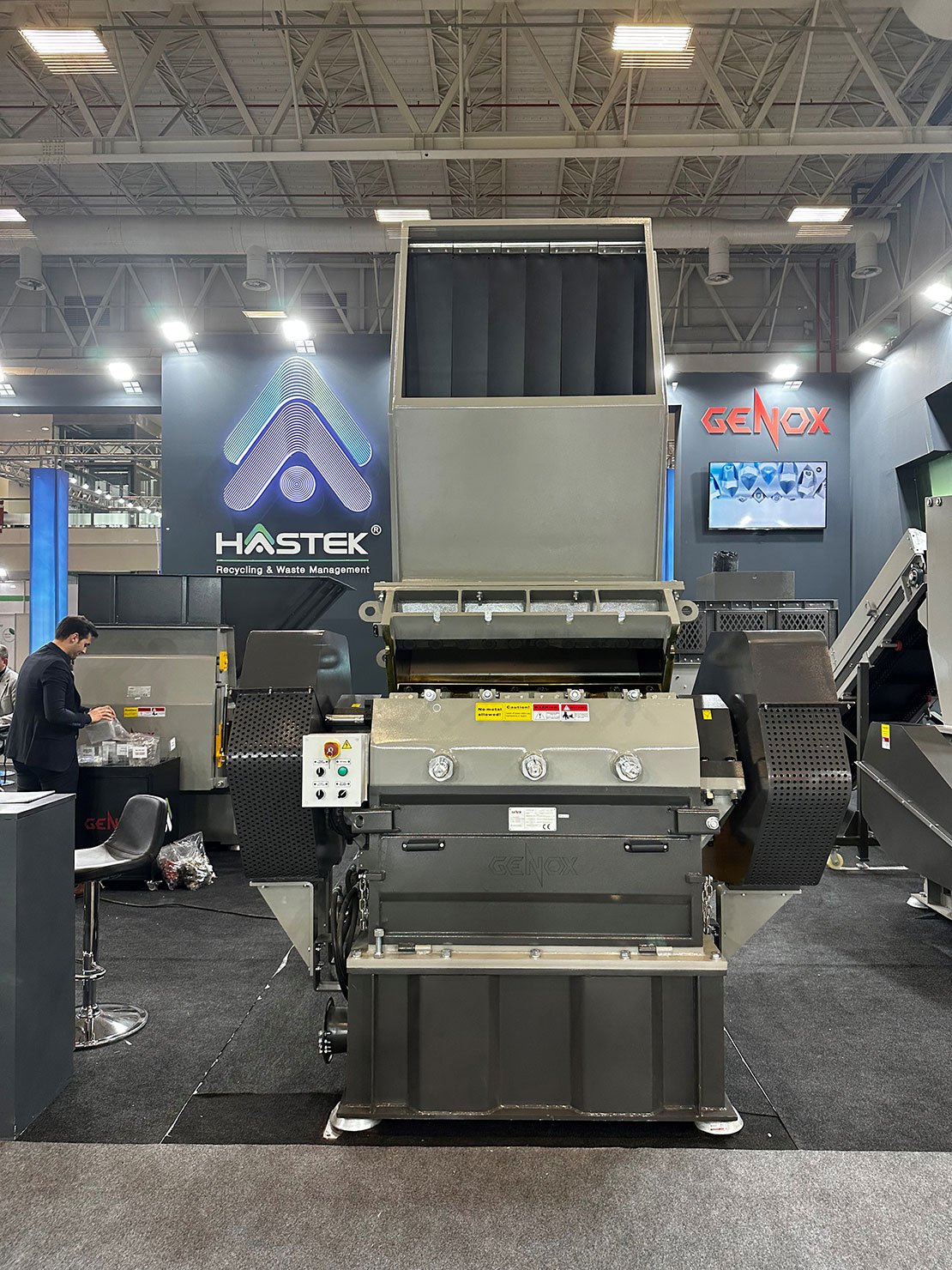 The theme of IFAT Eurasia 2023 was "sustainability through innovations," and it featured various exhibits and activities related to waste management, water treatment, renewable energy, and circular economy. Genox and Hastek came well-prepared with their range of equipment, systems, and solutions, including Single Shaft Shredders V600, V800p, V1000, and Heavy Duty Granulator, GXC800, that are designed to meet the challenges of modern waste management and solid waste recycling.

Solid waste recycling has become an increasingly important issue in recent years as we continue to realize the negative impacts of waste on our environment. As a result, many solutions have been developed, and two that have emerged as particularly effective are the Single Shaft Shredders and Granulators.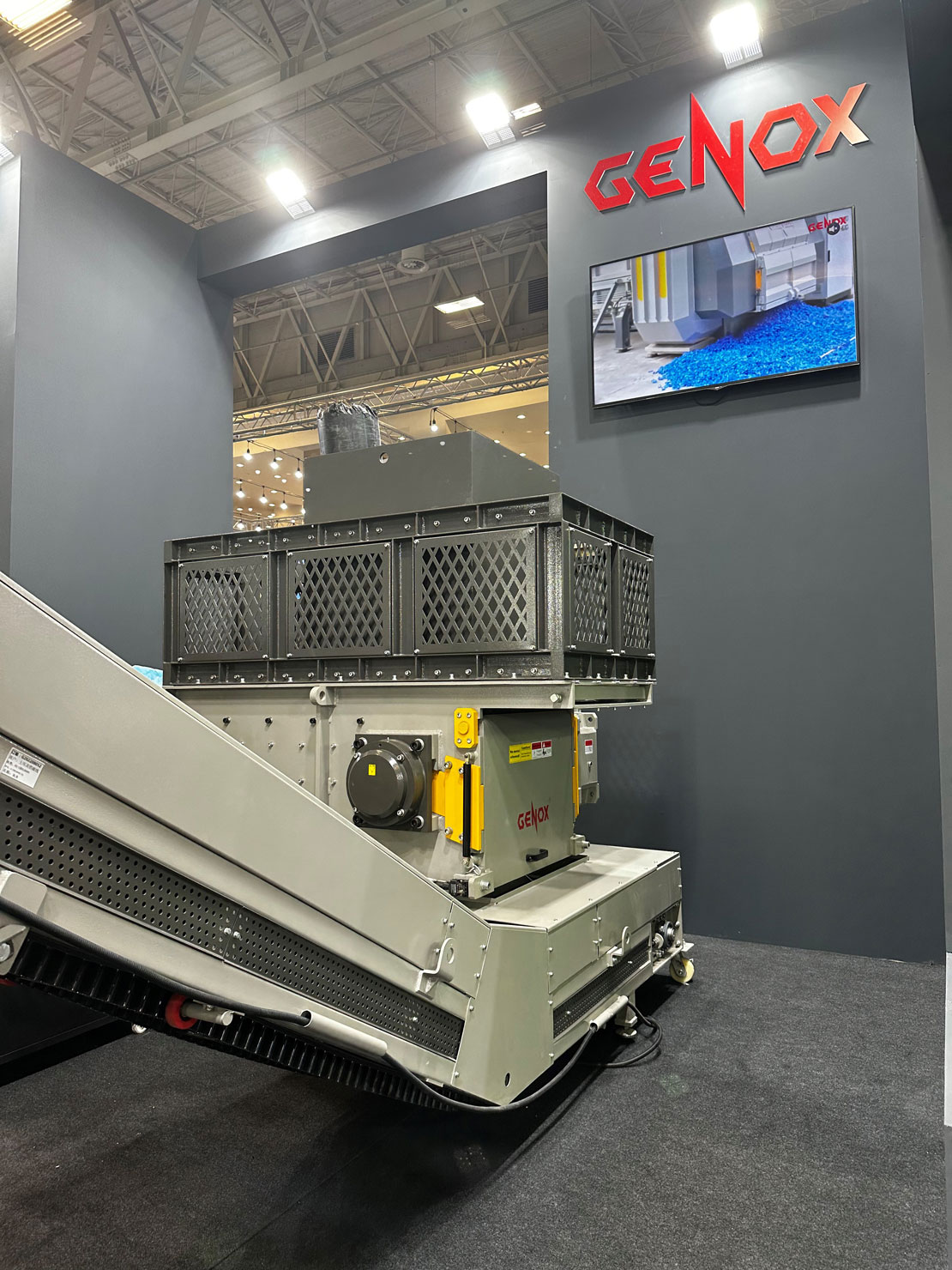 A single-shaft shredder is a machine that is designed to reduce the size of solid waste materials such as plastics, metals, and other recyclables. Its mechanism comprises a single shaft that rotates at high speeds to crush the waste material into smaller pieces. This shredder is highly effective in tackling the solid waste recycling issue as it is capable of reducing the size of waste materials to a manageable size for further processing. The smaller the particles are, the more they can be used as raw materials for the manufacture of new products.

Granulators are machines that are widely used in the recycling industry for shredding and grinding waste materials such as plastic, metal, and rubber. A heavy-duty granulator is the latest technology in the recycling industry that is designed for tackling the solid waste recycling issue comprehensively. These granulators are capable of processing large quantities of waste in a short time, making them an ideal solution for industries that generate a significant amount of solid waste.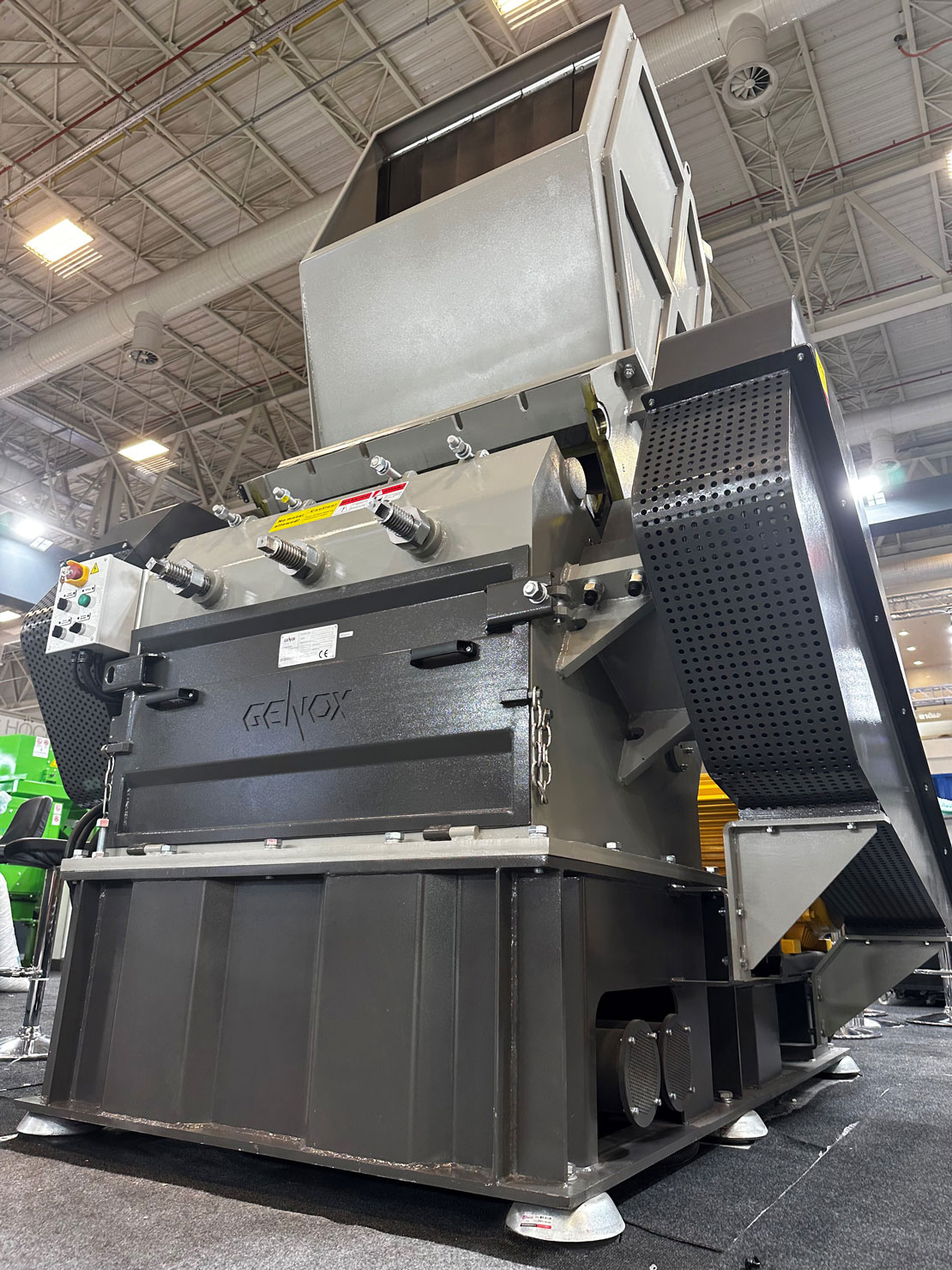 The company's participation in the exhibition was a crucial move to further and better extend its business in the Eurasia region. Genox's independent recycling technologies and high-quality equipment have garnered interest from several leading waste management companies in this region.

As both companies continue to grow and expand their reach, they have set their sights on deeper and broader cooperation in the future. With the goal of advancing the state of the art in waste management and recycling technology and integrated solutions, Genox and Hastek aim to leverage the complementary strengths to deliver even greater value to the customers.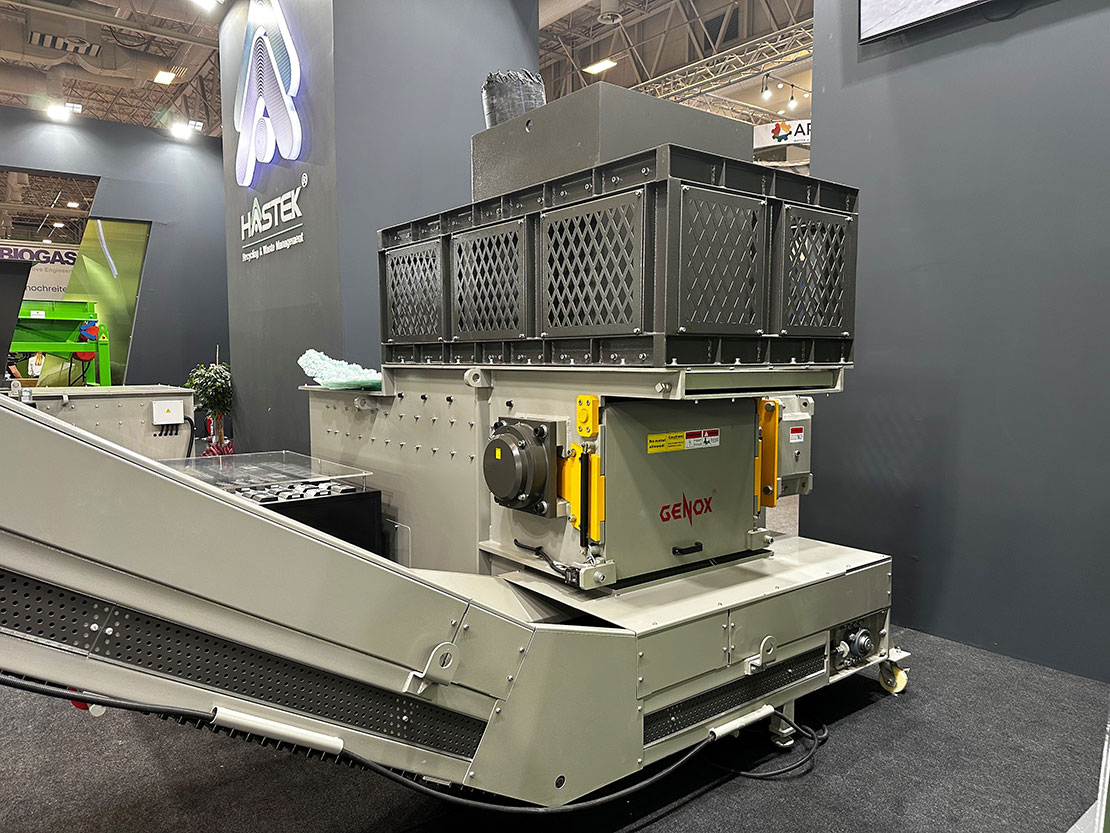 At the heart of this vision is a shared commitment to sustainability and value creation. Genox has long been a leading manufacturer of waste shredding and recycling, offering a wide range of shredders, granulators and recycling systems that are highly efficient and effective. Meanwhile, Hastek has developed advanced waste sorting solutions that allow for more precise and effective separation of different types of waste materials.

This time, the marketing director and two Genox international sales representatives, together with the head of Hastek discussed future cooperation and shared vision. This meeting marks an important collaboration between two leading companies in the industry, and this meeting suggests that they are eager to channel their expertise toward a common goal.

Genox is a trusted name in the industry, with a reputation for providing high-quality products and services. This has been possible thanks to the efforts of the marketing director, who has consistently pushed the boundaries of what is possible. Their approach to marketing is both creative and data-driven, allowing the company to maximize its reach and impact.

Hastek is known for its deep connections in the industry, and its ability to turn those connections into successful partnerships, and this makes them a formidable partner for Genox. As the world evolves, so does technology, with Genox and Hastek coming together to create a synergistic effect after the co-attendance at two consecutive exhibitions in Turkey, the future of recycling technology has never been brighter. The future corporation blueprint between Genox and Hastek is designed to provide customized solid waste recycling solutions that cater to the client's unique business needs.
Sources:
IFAT Eurasia | Press Release 211101 1 (ifat-eurasia.com)
IFAT Eurasia | Facts Figures (ifat-eurasia.com)
HASTEK PLASTİK SİSTEMLERİ